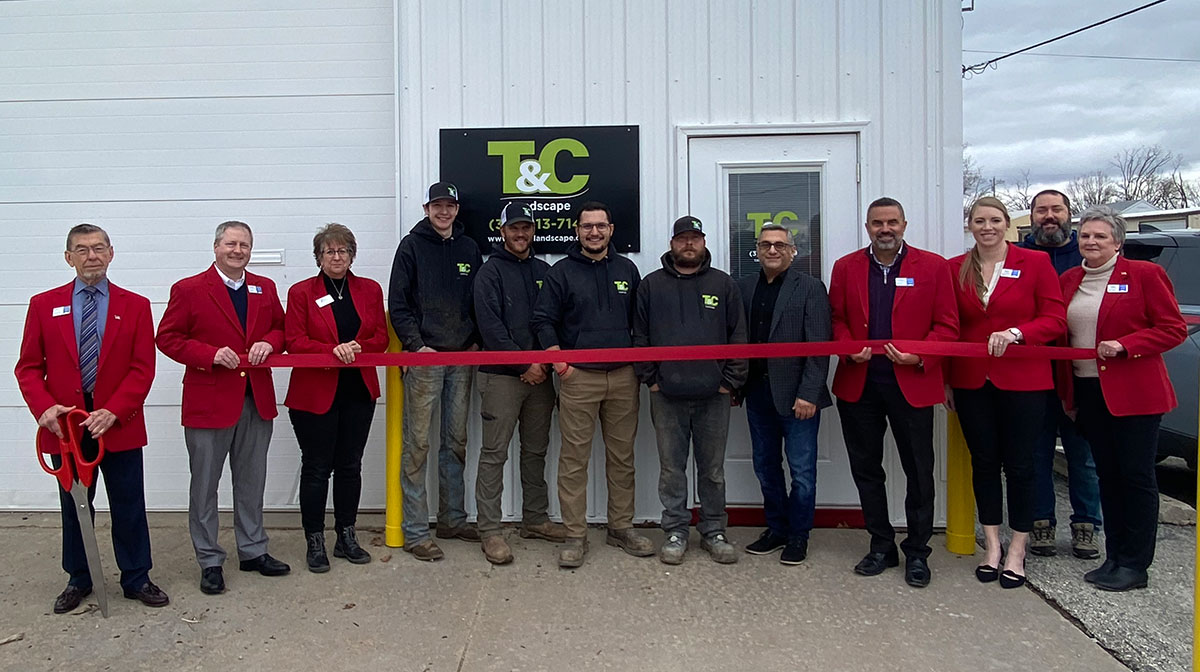 As a seasonal business, we are often required to work long days in the heat of summer and strange hours in the cold of winter. Whether pouring sweat or searching for respite from the cold.  Day after day, my team shows up, gives their best, and works like absolute animals!
While deeply humbled and certainty blessed, I often wonder…why?
So, I asked.
"We love taking a yard that is either outdated, or simply non-existent and turning it into true beauty. To see it when we're all done and know that we built that. Part of it is the grind, the process of being and becoming elite in our craft."
This makes sense to me as there is a running joke in our team group chat about eating dirt. We love the dirt. The pain and process of becoming the best is what drives us. We want to build the type of projects that have never been seen or done. We want to be precise with our cuts and meticulous with our planting.
Our Core Values
Integrity: "in anything thy hand finds to do, do with all thy might, soul, and strength"
Teamwork: "If you want to go fast, go alone' if you want to go far, go together" 
Warrior Spirit: "it is better to be a warrior in a garden, than a gardener in a war"
Our Mission Statement
Our desire is to build solutions that offer functionality, sustainability, and beauty.
What sets us apart
You see, we're the guys who were told we would end up dead or in jail – and some of us have seen the latter. Our teachers told us we would be useless. That we're too loud, too quiet, too confident, too insecure… We're the Darkhorse. And sweet heaven that drives us!
I would write a book on this incredible team of Painites which is the rarest mineral and gemstone on the planet. But for now – I will end by saying that I am blessed beyond measure, deeply humbled, and am forever grateful this team has chosen to follow me on this journey.
P.S. My why is found on two fronts. The first being that I love solving problems. I see our work as art. Taking the blank canvas of a backyard with challenging grade changes, drainage issues, etc…and turning it into something that initiates a sense of tranquility and happiness.
The second is that I am a firm believer in there being a difference between a leader and a manager. While yet riddled with imperfections, I am driven to be the best leader I can be – worthy enough to lead the incredible men and women that choose to work for T & C Landscape.
Jacob Wierzbicki, Owner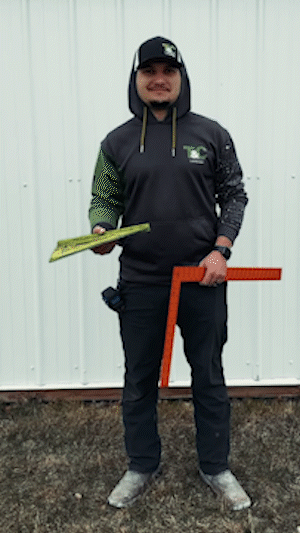 Jacob Wierzbicki
Patio Prince, Owner
Loves his patios…and his plants. He really likes his designs too. Wierdo.
Height: 5' 8 5/8"–the 5/8" matters–his words, not ours
Weight: 145lbs ish, give or take 50lbs
Background: Too many too name, has the attention span of a …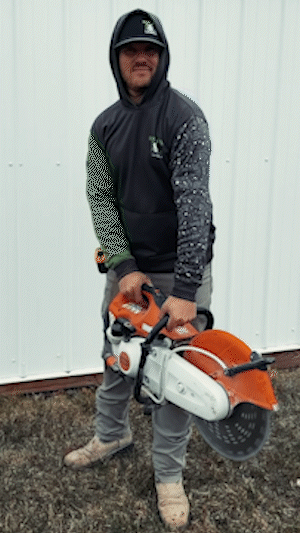 Trevor Jordan
Royal Retaining Waller, Field Leader
Loves building walls, like a lot. And yelling, he does that a lot too!
Height:5'11"– according to him
Weight: 145lbs too–probably
Background: Pipeline. If you forget, don't worry–he'll mention how they did it on the pipeline 47 times a day.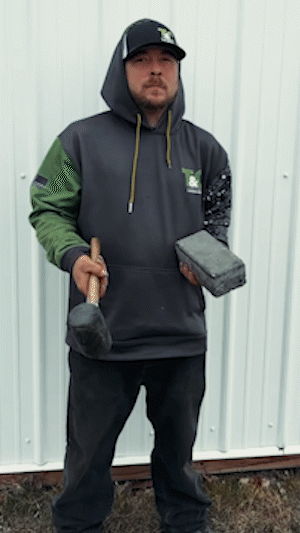 Jesse Richmond
Prestigious Precision, Install Technician II
Loves perfection, loves taking his time to get it as close to perfect as possible. And yes, his boss wishes he was faster at it.
Height: 5' 6 ½"– yes, the half inch matters
Weight: Not sure, guessing 145lbs too
Background: Didn't ask–guessing it was an oil executive, or a consultant to Encyclopedia Britannica (he always spits out the most random facts)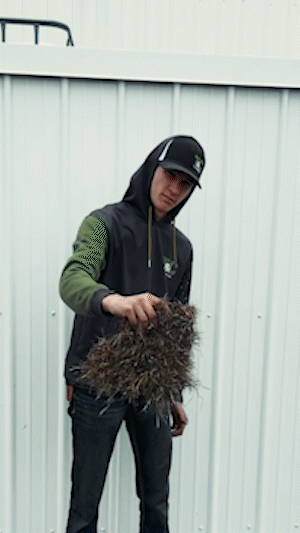 Kyle
Vaske
Sod King, Install Technician I
Loves laying sod, as in genuinely enjoys it. He too really likes building retaining walls…ugh!
Height: 6' 5"–with boots on.
Weight: Not enough–guessing 145lbs
Background: Middle School, no….high school. Actually, he may have gone to college! We'll look into it.